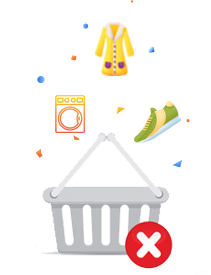 Sorry, No products in this collection
https://www.aldebazaar.com/collections/prakash-namkeen
Does it happen with you as well that after a meal or in between meals, you have felt exceedingly hungry and did not know of an option that could hamper your healthy diet? Well, if you are on the same continuum as most of us, then the most significant option we have at your disposal! Alde Bazaar gets you the most impressive and tasty snacks. You can now order Prakash namkeen online and binge on this tasty snack.
You not only can order some healthy snacks, but we have also got some yummy chatpata snack options, which you cannot stop eating once you start! We know that the snacks market is oversaturated and yet if you want the best to binge on, look at none but Alde Bazaar. At the same time, we have tons of options available just for you! Whether you want to order Prakash namkeen online or some other snack items, you can do so conveniently and get them delivered to your address at the earliest.
Satisfying hunger pangs can be difficult, and constantly whipping up a quick meal could be very difficult. We have made sure to target the market and provide a ready option to all of you at the earliest. At the same time, people often have a misconception that snacks always have to be unhealthy, but that is something we ought to change. Let's come forward and change the face of snacking altogether!
Who Is Alde Bazaar?
You might wonder why we want you to choose Alde Bazaar for ordering
Prakash namkeen online
or some other product for effective snacking. Well, the most favourable term that we want to use to describe our journey is to make snacking healthy and also quick at the same time. All of us know that if we invest a lot of time to get hold of a snack, it is not practical.
Alde Bazaar is an endeavour to bring forth the most hygienic snacks without compromising on the facet of taste even a bit. The consumption of snacks has changed completely, and that has been subjected majorly to health awareness among people at the same time. In that case, one needs to depend on those options which are hygienic and suitable for your diet!
We know that snacking has been quite unpopular because of the options available to customers, and people often wonder whether it is worth compromising on. But we have taken these two concepts together and ensured that snacking and health factors could go hand-in-hand.
Maintaining health is essential indeed but does that mean that something which is not tasty will be able to make a mark in society? Precisely no! If you go forward and give our website a brief look, you will know that our options are pretty promising. You can not only opt for ordering Prakash namkeen online, but you can order from an array of other similar products and satisfy your hunger pangs.
Alde Bazaar is the most convenient option for ordering Prakash namkeen online. We have something or the other for each of you who wants to try our range of great snacks. The page has been built very easy to navigate so that you have no problem and can order everything in one go! Be assured that you will not have any payment or quality-related issues. If any, you can contact us anytime you want to!
The concept of online shopping has become very popular, and you can effectively make use of that even to buy snacks. Sitting at your home, you will get access to a range of excellent and yummy snacks, which will be delivered right to your doorstep. Doesn't that sound so convenient? Alde Bazaar is your one-stop shop for all kinds of desi snacks. So, order your favourite Prakash namkeen online today and enjoy the superior taste.
What Do We Offer You At Alde Bazaar?
Now we come to the most critical question of the hour, what are the options we will offer you if you choose to order your favourite savoury products from us. We can help you get all the tasty food items at your disposal. We have divided the domain into sectors which can be easier for you.
Namkeen:
Whether you want to order Prakash namkeen online, or something else, we have carefully segregated our products into two different sectors so that it is easier for you to navigate depending on your taste and preference. The namkeen domain consists of all the savoury items which are a must-have, some of which include- Indori dal Mut, Indori Boondi, Khatta- Meetha- Teekha texture, and much more. Don't forget to try our Indori Mix mixture for a burst of flavour; some of the other domains are:
●
Bakery:
This segment effectively consists of fantastic bakery items, which are a must-have if you want some delicious snacking. We have some tremendous baked biscuits like the Karachi green pista, fruit biscuits, cashew, walnut, and chocolate walnut.
●
Diet Snacks:
If you are someone who loves to maintain their fitness and hence have an affinity for healthy snacking, then we have the best choices just for you!
●
Tea Time Tidbits:
These are exceptionally curated so that they can go well with your tea time option. After all, all of us want to have a bit or two of some tasty snacks at the evening tea time, right? Don't worry; at Alde Bazaar, we will get you the most excellent choices.
●
Ready To Eat:
Finally, we do know that sometimes it can get problematic to cook up snacks, and hence we have an option for ready-to-eat items as well. You can choose to buy these, and it will take you hardly a minute to binge on them!
Why Choose Alda Bazaar For the Best Of Snacks?
Alde Bazaar is a great option when it comes to buying snacks quickly, and hence it is our prerogative to make sure that, as clients, you get some fantastic options at your disposal. Order your favourite Prakash namkeen online today and enjoy the taste while ensuring good health.
However, it is also true that you can get a lot of other options as well, to try on. Then why is it so that you have to depend on us only?
●
Easy To Purchase:
The first reason why we suggest you go forward with Alda Bazaar is that we have kept the process very easy. The moment you like something, add it to your cart, and it will be delivered right to your doorstep.
●
Affordable:
The following reason so many people love Alde Bazaar is that we get you an array of affordable products. Each of our items is packed as such so that you do not have any problem affording them and can enjoy some delicious options.
●
Health and Hygiene:
Snacking for a very long time was thought to be unhealthy; however, we have tried to challenge that concept. We have a range of the most unique and hygienic products which are lavish for your health and hence easy for you to sustain as well.
If you also want to get your hands on the most promising and tasty range of snacks along with ordering Prakash namkeen online, browse through our product category and place your order now.